Best IT Support Company in Kenya
Working with a reliable IT support company in Kenya has become a very critical component of business success. With almost all business functions being automated, no organization can afford even a minute of downtime. Forty Servers remains the most responsive IT Support Services Company in Kenya. Our team consists of engineers with diverse technical skills set in the areas of cybersecurity, telephony, and structured cabling and networking. We enable companies to unlock and benefit from the full potential of their IT investment.
Outsourced IT support is a convenient alternative to having a full board IT department. Outsourcing IT support services enables an organization to benefit from diverse expertise at a fraction of the cost. Recruiting and retaining specialists such as software developers, IT security experts, and network engineers, etc. can be expensive to a mid-range company. Even so, an IT support company can complement the internal IT staff thereby benefiting from the collaboration while still being in control.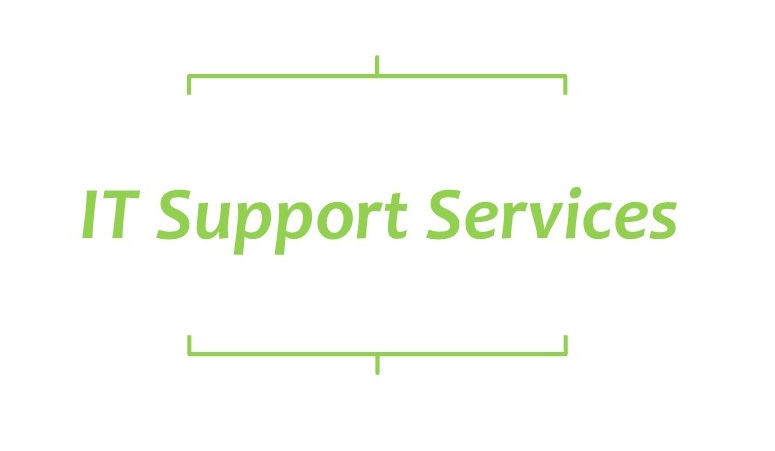 The managed IT support services include server installation and maintenance, installation and administration of the IP telephony infrastructure, and management of network security. In summary, we install and support the entire IT networking infrastructure from the IP phones, IP PBX system in Kenya, to network switches and routers, and servers. Apart from network security, that is, network firewalls and endpoint protection, we install physical security solutions such as door access control systems, IP surveillance cameras, etc.
IT Support Services in Kenya
Network management
The networking infrastructure determines how efficient all active devices in a network shall perform. We have a team of engineers whose work will be to manage the performance of the structured cabling and networking infrastructure. Professional cabling installation, cable management, and accurate labeling of cable terminations and data sockets will lead to faster resolution of connectivity issues.
Generally, our IT support engineers will be handling troubleshooting of internet connection, setting up, and configurations of the wireless access points. Still, provide general administration of network switches and the router. Structured cabling and networking, monitoring the Ethernet cable connection, replacing faulty network CAT6 modules. Monitoring Wi-Fi connectivity and deploying additional wireless access points to boost connectivity of the user devices.
Server management
Be that as it may, servers remain some of the most expensive IT infrastructure investment for any company. Thus, the server should be set up properly. Physical management of the Servers, and optimizing server performance to increase efficiency. As an all round IT support services company in Kenya, we are not limited to telecommunications and computing hardware. Apart from Server configurations, we also do general server maintenance, hardware repair, and replacement of faulty parts such as power supply. We also do on-demand server upgrades; installing bigger RAM sticks, upgrading server storage hard disk.
General System administration
The IT department requires its own asset register. The IT support will assist in creating and regularly updating the ICT asset inventory register. Basically, the asset register will capture and store critical information such as computer models and serial numbers, the users assigned, etc. Also, it will detail the condition of laptop computers, desktop computers, printers.
Preventative maintenance
Schedule and execute quarterly preventive maintenance for both computer hardware and software. This includes all endpoint devices such as desktop computers, laptops, printers, desktop phones, and all active devices in the server room. Active network devices such as access points, routers, switches, UPS, servers, can be scheduled for maintenance during the weekend.
Network security
Forty Servers can supply, install, and support the network security firewall. We configure firewall security policies that will harden the corporate networking infrastructure. We ensure that all firewall protection services are subscribed to and active e.g. intrusion prevention, anti-spam email security, web filtering, application control, etc. also we advise on the best endpoint protection solution. An endpoint security solution that offers antivirus protection, antimalware protection, device control, etc.
User training and support
Conduct user training and support especially for the new employees. Setting up new computers with all the required software and applications to enable the new employee to work smoothly. Creating user accounts and logins including setting up the active directory account for the user. Showing new users how to securely log in to the Company ERP system. And creating user awareness about social engineering.
Benefits of managed IT support
Unlimited offsite support. With the offsite technical support, our engineers do not have to be physically present at the client's premises. We have in a place remote support tools such as AnyDesk and Teamviewer which can facilitate client support from any remote location.
see also; best payroll software
Transparent pricing. There are no hidden charges to the customer. Our company will charge a standard monthly IT support fee. And once the payment terms have been approved, the client will be able to enjoy unlimited contact hours without the need to pre-book. Our customer support team will always be on standby ready to assist at any time.
IT consultancy. By signing up for our IT support package, there will be additional benefits that come with it. For instance, you will receive professional advice on what needs to be done to achieve world-class IT efficiency at work. Also, we will advise on the best technology for telephony, call center, and physical security.
Competitive edge. Bringing Forty Servers onboard will free up human resource capital that can now be assigned to other critical business functions. By outsourcing IT support services to Forty Server Solutions, you will enjoy a competitive edge in the industry. All the pressure associated with running corporate IT services will be transferred to us. And your team can focus on the bottom-line.
Proactive support. Our engineers shall set aside at least a day per week for the weekly site visit. The weekly site visit shall enable us to keep abreast of any new development as far as corporate IT services are concerned. During these site visits, we can address any issue that might have come up but a support ticket has not been raised. Proactivity on our side will lead to efficiency as all issues can be managed before they get out of hand.
IT Disaster planning and recovery strategy
We help companies to design and implement an IT infrastructure disaster planning and recovery strategy. There are so many events that can disrupt normal IT service provision in a company. The incidents range from the damage of a backbone internet link to a cybersecurity attack. There should be a plan in place to ensure that there will be continuity in service provision in spite of a negative incident. Thus, virtual servers and redundant IT infrastructure have been put in place as part of disaster planning and recovery strategy.
Contact us today for the best IT support services company in Kenya.